Accessibility
Accessibility at Maru
Accessibility at Maru Koala & Animal Park
At Maru Koala and Animal Park, we pride ourselves on being accessible for everyone. As a a multi-time winner and Hall of Fame member of the Bass Coast Good Access is Good Business Award, our goal is to allow everyone to experience everything that Maru has to offer as our venue has been designed to welcome and accommodate for all visitors. Some of the services that we provide to accomplish this include;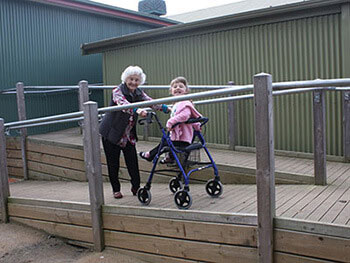 Wheelchair Accessibility throughout the entire Animal Park, including ramp ways and spacious pathways.
Rest Areas.
Wheelchair availability on request.
Assistance Animals welcome.
Disability Carer and Companion Cards Accepted.
We have also partnered with Access Ability Australia to provide an Access Key that further detail what is available along with a Sensory Guide to the various services that are on offer at Maru Koala and Animal Park. Please click the button below to visit the Access Key.