Children's Parties at Maru
Pirate Pete & Cuddly Koala Children's Birthday Party at Maru
At Maru we host Children's Parties that can be Koala or Pirate themed.
11am at Maru
meet at shop where a special Party table is set up and waiting for you
head to the Animal Park to meet and feed animals
12pm at Maru
lunch provided at the shop, followed by ice-cream
at the end of lunch the table is cleared (by 1pm at the latest)
the children head off to enjoy the Mini-Golf at their leisure
Cost per Child
For a Standard Party
Cost per child of Standard Party
Additional Close Encounter
Such as Koala Encounters, etc.
Single fee regardless of the number of children

Admits all party children and birthday child's parent to the close encounter opportunity
Your Maru Party Includes the following:
Entry to the Animal Park (normal cost $16.00 per child)
Park feed to give the animals (normal cost $3.00)
Entry to Pirate Pete's Mini-Golf (normal cost $10.00 per child)
Two hours catered party time 11am to 1pm
Maru Party invitations for the birthday child to use to invite their guests (download here to print)
Party Goods per child – Party Hat, Balloon
Group 6×8' Party photo (normal cost $30.00)
Party Food per Child
1 party pie, Cordial
3 Chicken nuggets
Ice-cream
Mini hot dog
Lollie-pop
Hot chips
Parents/Guardians of the Birthday child are entitled to:
free tea/coffee
where a party has 8 or more paying children then the two parents or guardians will also receive free entry to Animal Park & Mini-Golf
We will provide plates, cutlery and a knife for you to use to serve and eat your Birthday cake. Upon request, children with special dietary needs can be catered for.
Not Included:
Birthday cake & lollie bags (please BYO)
Other adults at the party can order food and drinks from the general menu at their own cost
Other adults and any children present but not booked to attend the party are required to pay the normal entry fees for entry to the Animal Park and Mini-golf
Enquire at the time of booking about our hot or cold food platter options, or discount menu items for adults.
Party Plus
Close Encounter Children Parties!
Why not make this special day an even greater and more memorable experience for your child by paying for a 'PLUS' party option. On top of all of the above your party 'plus' will also include a special 'close encounter' with your choice of one of the following animals: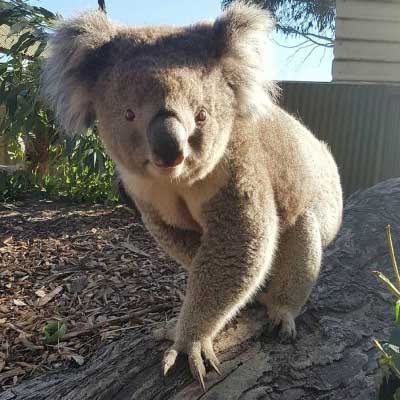 KOALA
All party children will get to pat a koala, in a special area where the koala is down low at eye level.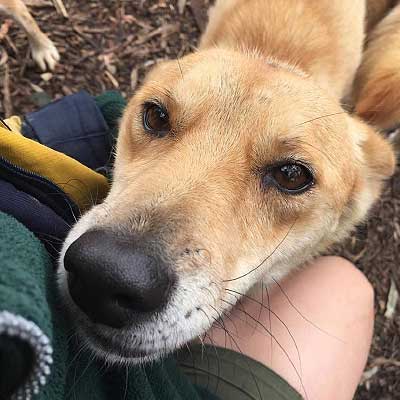 DINGO
One of the dingoes will be brought out on a lead for the children to pat and cuddle.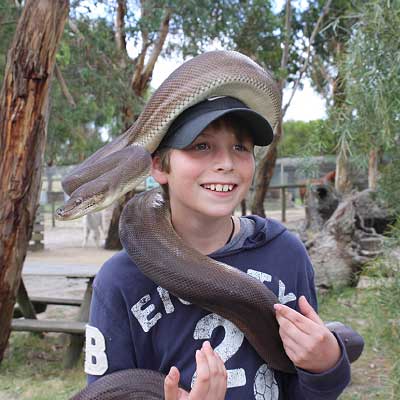 SNAKE
One of our snakes will be wrapped around the birthday child and all party children will get to pat and touch the snake. (NOTE: can only occur when the reptile Keeper is working, so ensure you book early).
Conditions
A booking and 20% non-refundable deposit must be paid at least 7 days before the party date. Final numbers must be confirmed at least 3 days before the party date and that is the minimum cost that you will be charged for, regardless of how many children actually attend on the day. The balance of payment must be received on the day, before the party begins and food is served. Parents and guardians are expected to supervise the children at all times in all areas including the animal park, shop area and Mini-Golf area.
Please be considerate of other paying guests that may also be in the animal park and Mini-Golf areas.
There is no minimum number of children required to book a party.
To book your party please ask our staff for a 'Party Booking Form' and complete and return it to Maru with deposit payment at least seven days before the planned party date.
Please feel free to contact the staff at Maru for any further information or special requests.