Children's Parties at Maru
Maru has a variety of Birthday Party options to fill many interests.
At Maru we can offer you an 'Aussie Animals' or 'Pirate Pete' themed childrens party with a range of options to suit your desires and budget.
All parties include entry to the Animal Park and Pirate Pete's mini-golf, a designated party table for your group to dine at over lunch time and your choice of either our hot food package or healthy food package.  You can also choose to download Maru themed party invitations from our website to fill in and hand out to your invited guests.  Additional options are set out below:
| Inclusions | Standard Party | Party Plus | Ultimate Party |
| --- | --- | --- | --- |
| Hot food or healthy lunch package | ✔ | ✔ | ✔ |
| Animal Park entry and Kangaroo food | ✔ | ✔ | ✔ |
| Pirate Pete's Mini-golf game | ✔ | ✔ | ✔ |
| Professional printed group photo | ✔ | ✔ | ✔ |
| 1 hour designated party lunch table | ✔ | ✔ | ✔ |
| Animal Encounter – whole group |   | ✔ | ✔ |
| Fully guided park tour |   |   | ✔ |
| Lunchtime host at lunch table |   |   | ✔ |
| Present for the birthday child |   |   | ✔ |
| Birthday Party time | 11am – 2pm | 11am – 2pm | 10:30am – 2pm |
| Minimium no. of children required | 4 | 4 | 8 |
| Cost per head | $26/head | $26/head + $60 | $36/head |
Our HOT FOOD lunch package includes;
1 party pie
3 chicken nuggets
Mini hot dog
Hot Chips
Cordial
Ice-cream
Lollie-pop
Our HEALTHY FOOD lunch package includes;
Fresh sandwich mix of 4 triangles
Mini hot quiche
Cordial
Fresh Fruit
Parents/Guardians of the Birthday Child are entitled to;
Free Tea/Coffee
Where a party has 8 or more paying children then the two parents or guardians will also receive free entry to the Animal Park & Mini Golf.
We will provide plates, cutlery and a knife for you to use to serve and eat your Birthday cake.
Upon request, children with special dietary needs can be catered for.
Other adults at the party can order food and drinks from the general menu at their own cost.
Other adults and any children present but not booked to attend the party are required to pay the normal entry fees for entry to the Animal Park and Mini-Golf.
Already made a booking, you can download our Maru BIrthday Invitations here.
Party Plus
Close Encounter Children Parties!
Why not make this special day an even greater and more memorable experience for your child by paying for a 'PLUS' party option. On top of all of the above your party 'plus' will also include a special 'close encounter' with your choice of one of the following animals: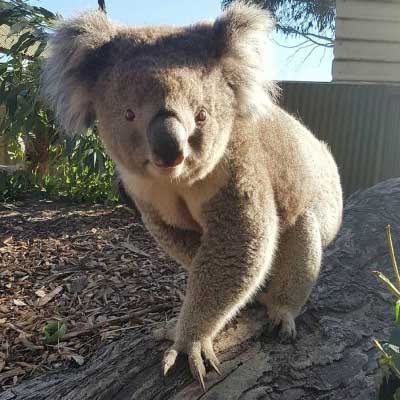 KOALA
All party children will get to pat a koala, in a special area where the koala is down low at eye level.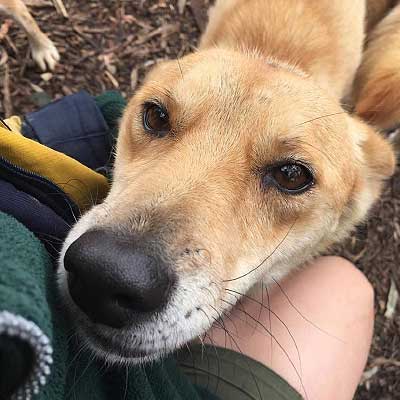 DINGO
One of the dingoes will be brought out on a lead for the children to pat and cuddle.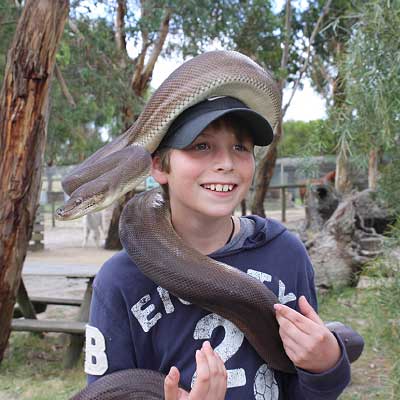 SNAKE
One of our snakes will be wrapped around the birthday child and all party children will get to pat and touch the snake. (NOTE: can only occur when the reptile Keeper is working, so ensure you book early).
Additional 'close encounter' cost: $60.00 single fee per animal, regardless of the number of children attending. Admits all party children and birthday child's parent to the chosen close encounter opportunity.

Ultimate Party
Your party will include a Close Encounter but also a fully guided animal park tour and party host at your table throughout the lunchtime meal.  We will also supply a special present for the birthday child.
Conditions
Final numbers must be confirmed at least 24 hours before the start of the party and that is the minimum cost that you will be charged for, regardless of how many children actually attend on the day. The balance of payment must be received during booking, however, your Booking confirmation will provide a link where you can add additional children and add-ons that will be available up to 24 hours before the start of the party. Please keep in mind that you will be unable to lower the number of children, so we recommend booking accordingly. Parents and guardians are expected to supervise the children at all times in all areas including the animal park, shop area and Mini-Golf area.
Please be considerate of other paying guests that may also be in the animal park and Mini-Golf areas.
Please feel free to contact the staff at Maru for any further information or special requests.
Teen Animal Enrichment Workshop
Looking for something special for your wildlife enthusiastic teenager?  Then come join us for a special Animal Enrichment Activity party, where your birthday group will work together to create and carry out an enrichment activity for one of the animal species at Maru. 
Includes all of the following:
Arrive at Maru for a 10:30am start
A one hour hands on interactive workshop that includes information about the importance of enrichment activities, their purpose and value in animal welfare and then your group will work together under the guidance of an experienced park keeper to invent and create a unique enrichment activity or product for one of the species of wildlife cared for at Maru
A professional printed photo for you to take home of your group and enrichment creation
You will then be able to watch as your created enrichment is given to the animals and can observe and discuss how they interact with it and what natural behaviors were encouraged
Fully catered for lunch in our bistro at your private table, reserved for you for up to one hour
Free time to head back into and explore the Animal Park at your own leisure, with food to hand feed the kangaroos and wallabies supplied
Food and Beverage
Shared platters of food will be supplied with your choice between;
a. Mixed fresh Wraps of meat and salad
b. Housemade Quiche (can be vegetarian) and Beef (or spinach and feta) Sausage Rolls
c. Housemade Pizzas (choose from Summer Hawaiian style/ Chicken Aioli / Might Meat / Vegetarian)
Water to your tables and a glass of lemonade each
Special dietary needs can be catered for as requested
Pricing
$36 per child (12-15 years)
$42 per adult (16 years and over)
Minimum booking of 8x and maximum of 40x and groups over 20 may be split into 2 to create an enrichment item each group, children 12 and over and/or adults welcomed